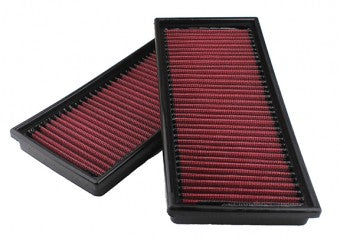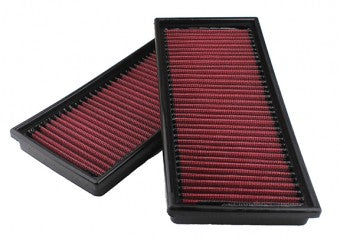 Mercedes AMG C63, GLC 63 M177 High Flow Reuseable Direct Replacement Air Filter Set 2016 and up
Details
UPD Mercedes AMG C63 High Flow Replacement Air Filter.

Deep pleats create 10-15% increase in filtration surface allowing for greater volume of air to move freely into your engine.
Features a low profile, hand molded flexible rubber base for strength and durability without blocking critical air flow into engine.
Made specifically for the M177 engine for superior fit and airtight seal.
Double layered cotton traps particles as small as 5 microns.
Reuseable and cleanable.

Features:
Increased Horsepower
Better Fuel Mileage
Saves Money
Set of Two Filters
Read More
Read Less
HAVE QUESTIONS?
WE'RE HERE TO HELP!